Pompano Palms Paradise er perfekt til familiesammenkomster eller til flere par, der holder ferie sammen – op til syv gæster i alt. Den smukke beliggenhed er tæt på stranden, direkte ved en bådkanal, der leder ud i havet, og har flere bekvemmeligheder, der er målrettet familier med babyer eller større børn.

Tre soveværelser og tre badeværelser breder sig over næsten 158 m2 i en villa, som for nylig er blevet fuldstændig ombygget og opgraderet til en attraktiv standard, som definerer ferielivet i det moderne Sydflorida. Pragtfulde hårdtræsgulve, lyst interiør og sofistikeret indretning giver øjeblikkeligt et godt indtryk. I et åbent areal er den hyggelige opholdsstue med komfortable siddepladser og et stort fladskærms-tv, en spisestue med plads til seks og med åbning ud til gårdhaven bag huset samt et moderne køkken med espressomaskine, vinkøler og siddepladser ved køkkenøen. Trådløst internet er inkluderet.

Forældresoveværelset er lyst og komfortabelt og har en kingsize seng og stort forældrebadeværelse med to vaske. Det andet soveværelse har en smuk udsigt og queensize seng. Det tredje soveværelse har to senge i fuld størrelse, hvor der let kan ligge fire børn. Forældre- og børnesoveværelserne har også fladskærme, og huset har desuden en vugge, et skiftebord, en høj stol, et babybadekar og en vaskemaskine og tørretumbler, så familier med små børn kan føle sig velkomne.

Gårdhaven bag huset er betagende med en stor pool (med sikkerhedshegn omkring), et rummeligt udendørsområde med spisebord og magelige stole, og en privat mole, hvor der er plads til en båd på op til 30 fod. I kan nyde både solopgang og solnedgang, betragte bådende, der glider hen over vandet, eller simpelthen bare slappe af blandt de majestætiske palmer og det frodige tropiske landskab – der er oven i købet også en stor græsplæne, hvor børnene kan lege!

Pompano Beach kaldes "Hjertet af Guldkysten" og er attraktiv på grund af sin centrale Palm Beach-Miami-beliggenhed og alt til sol, sand og surfing: gyldne sandstrande, smukke parker, dykning og snorkling, leje af både og andre vandfartøjer, fiskeri, sightseeing og meget mere. Der er også restauranter, shopping, underholdning og natteliv for de voksne. Denne bolig ligger kun minutter væk fra alle de fornøjelser, Pompano Beach har at byde på!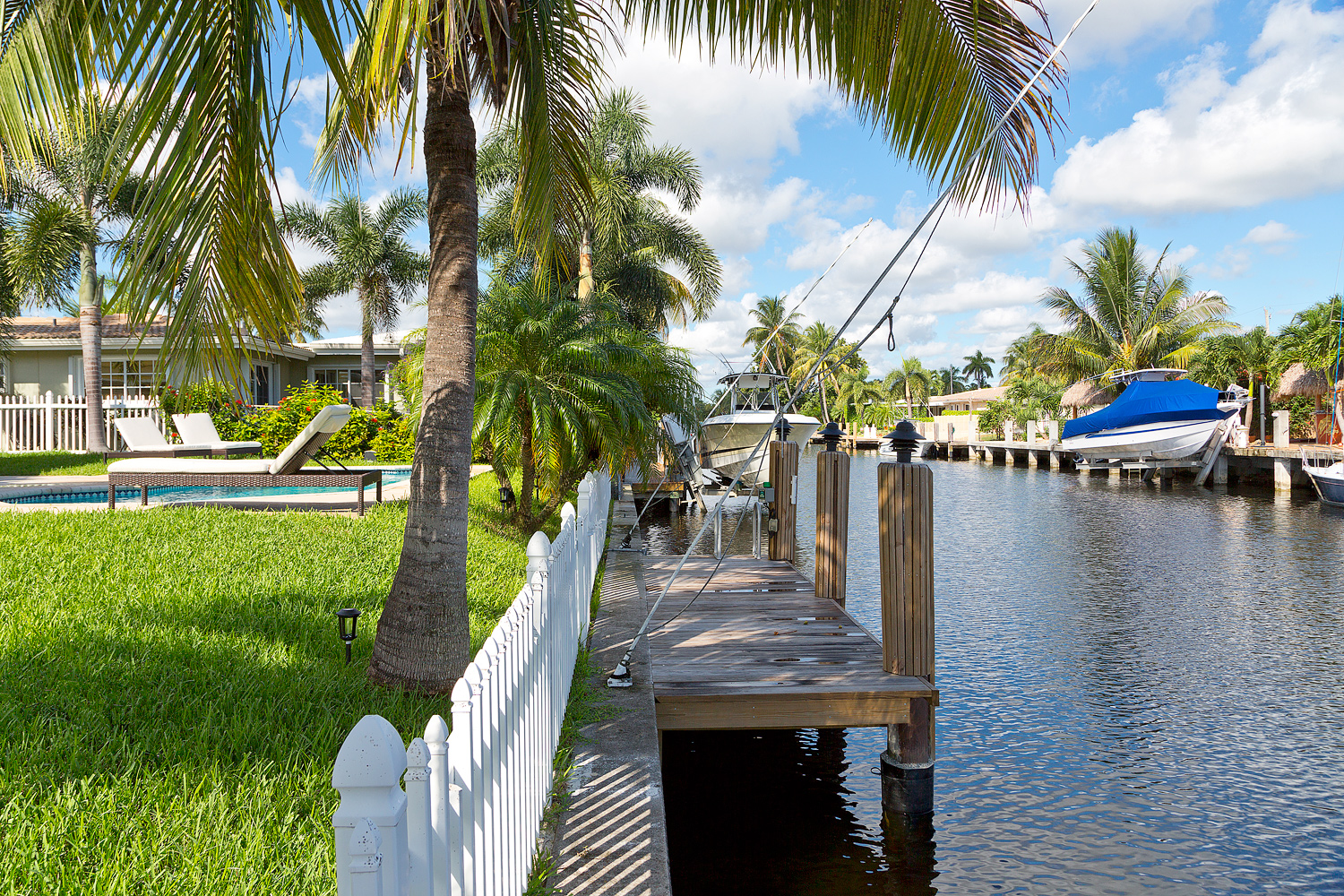 Your very own dock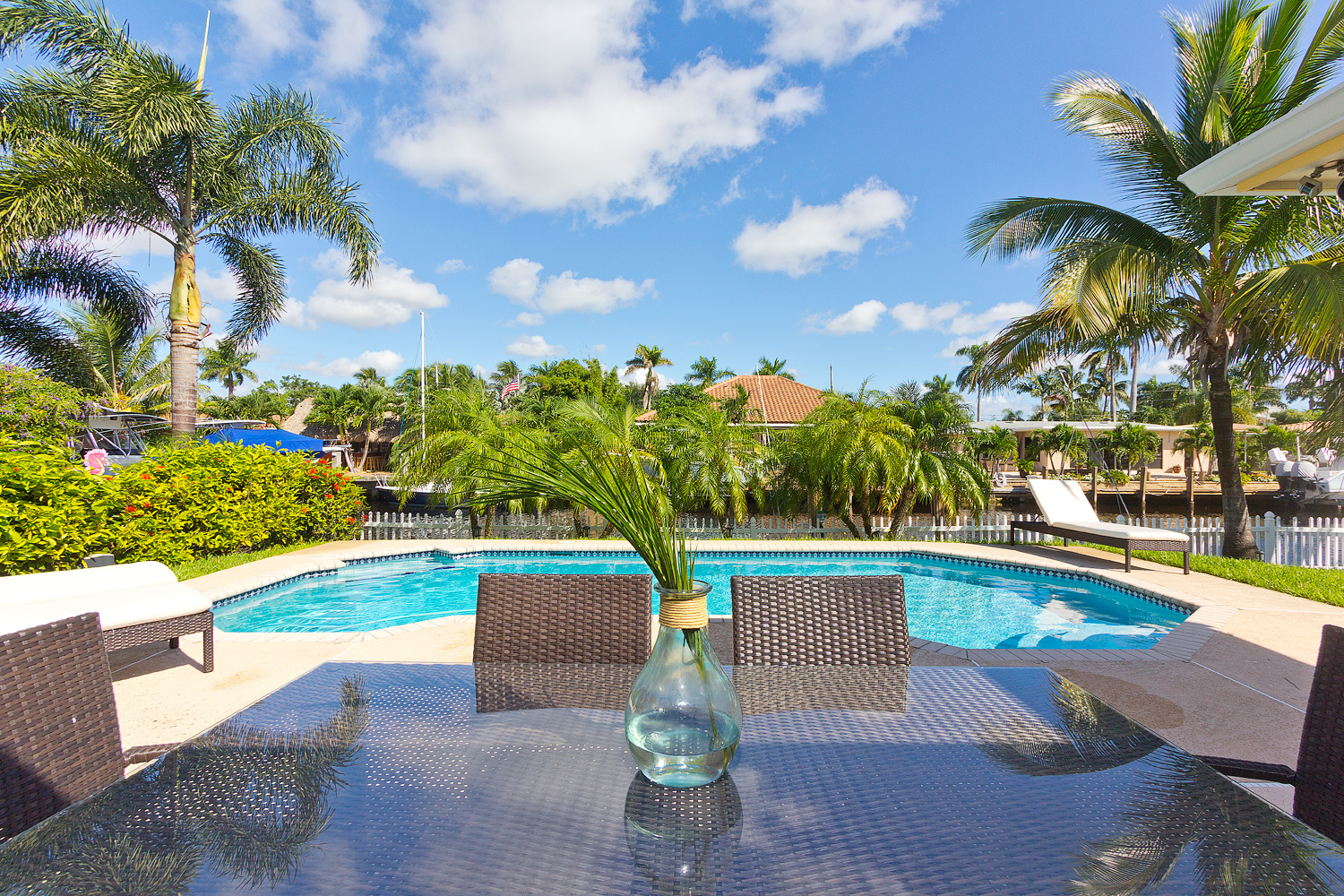 Enjoy a meal by the pool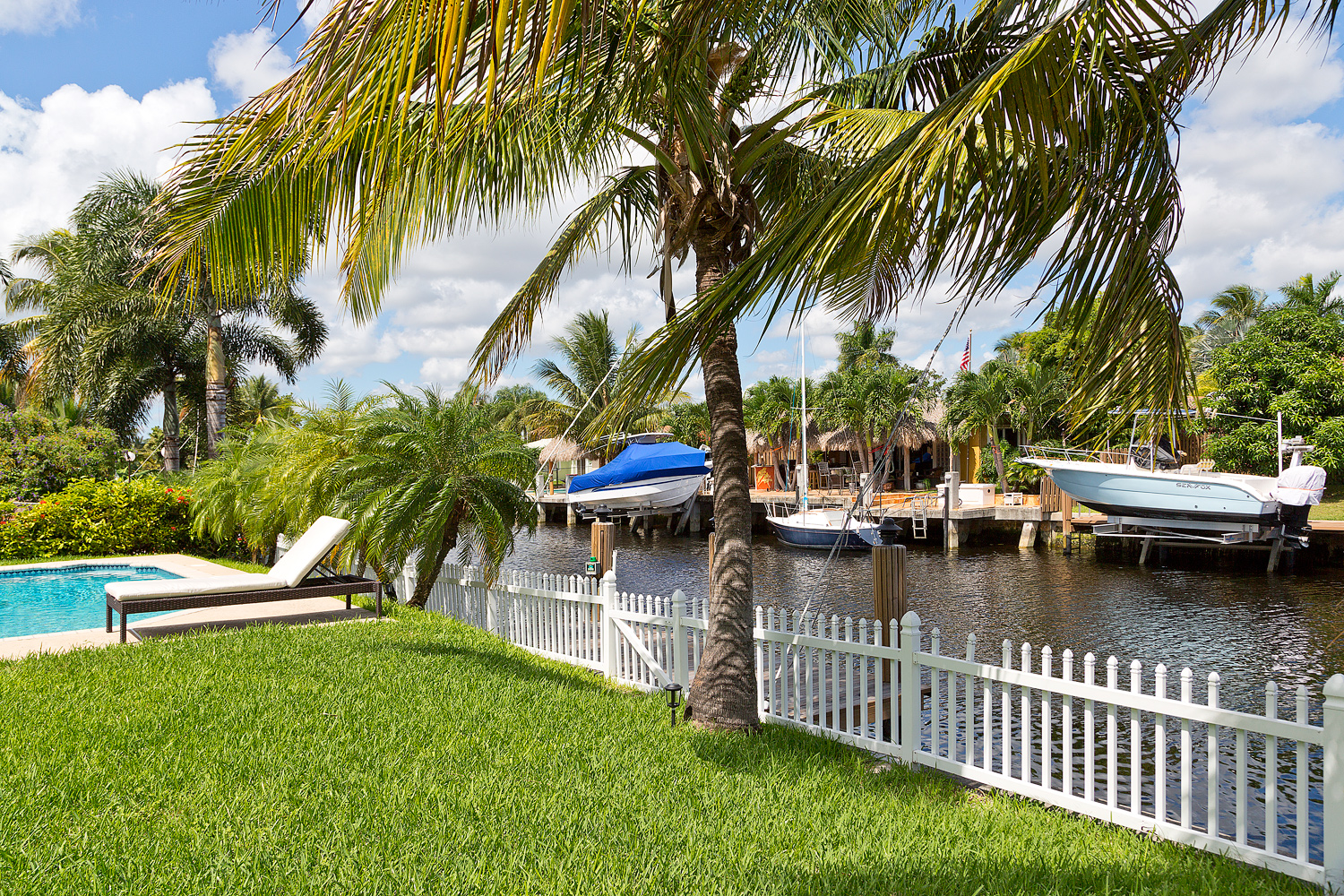 Fenced in property makes it safe for children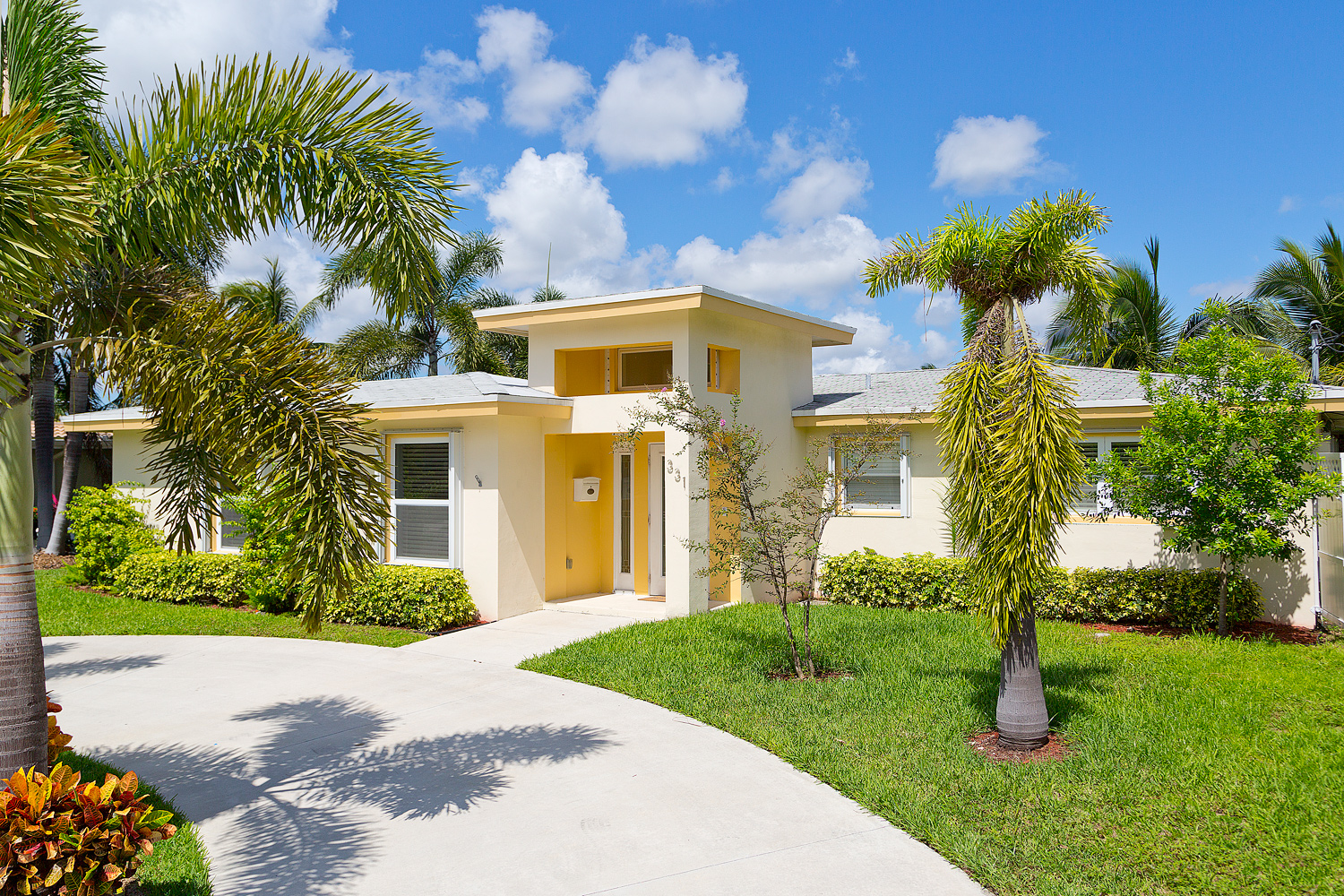 Welcome to Pompano Palms Paradise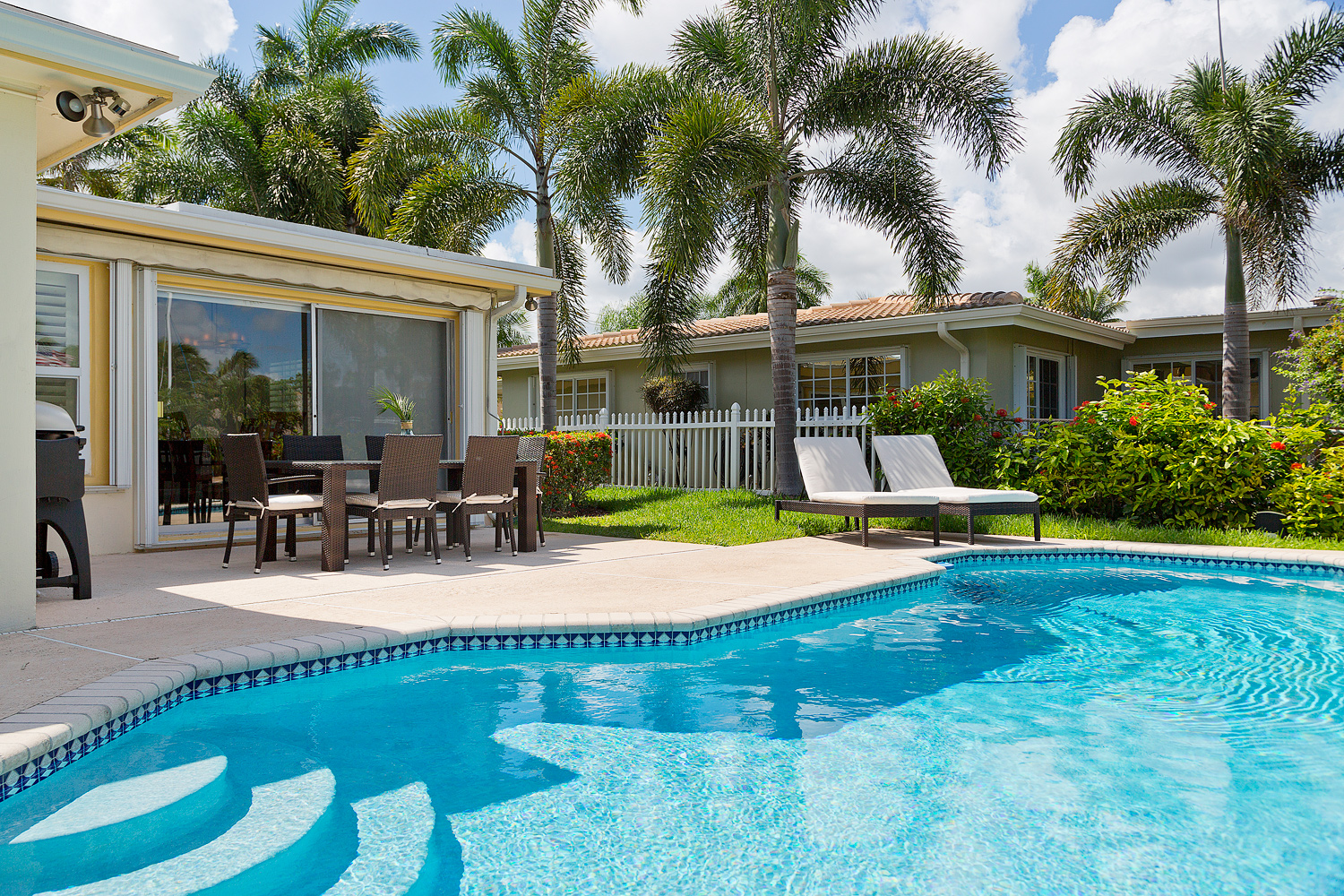 Heated pool for those few colder months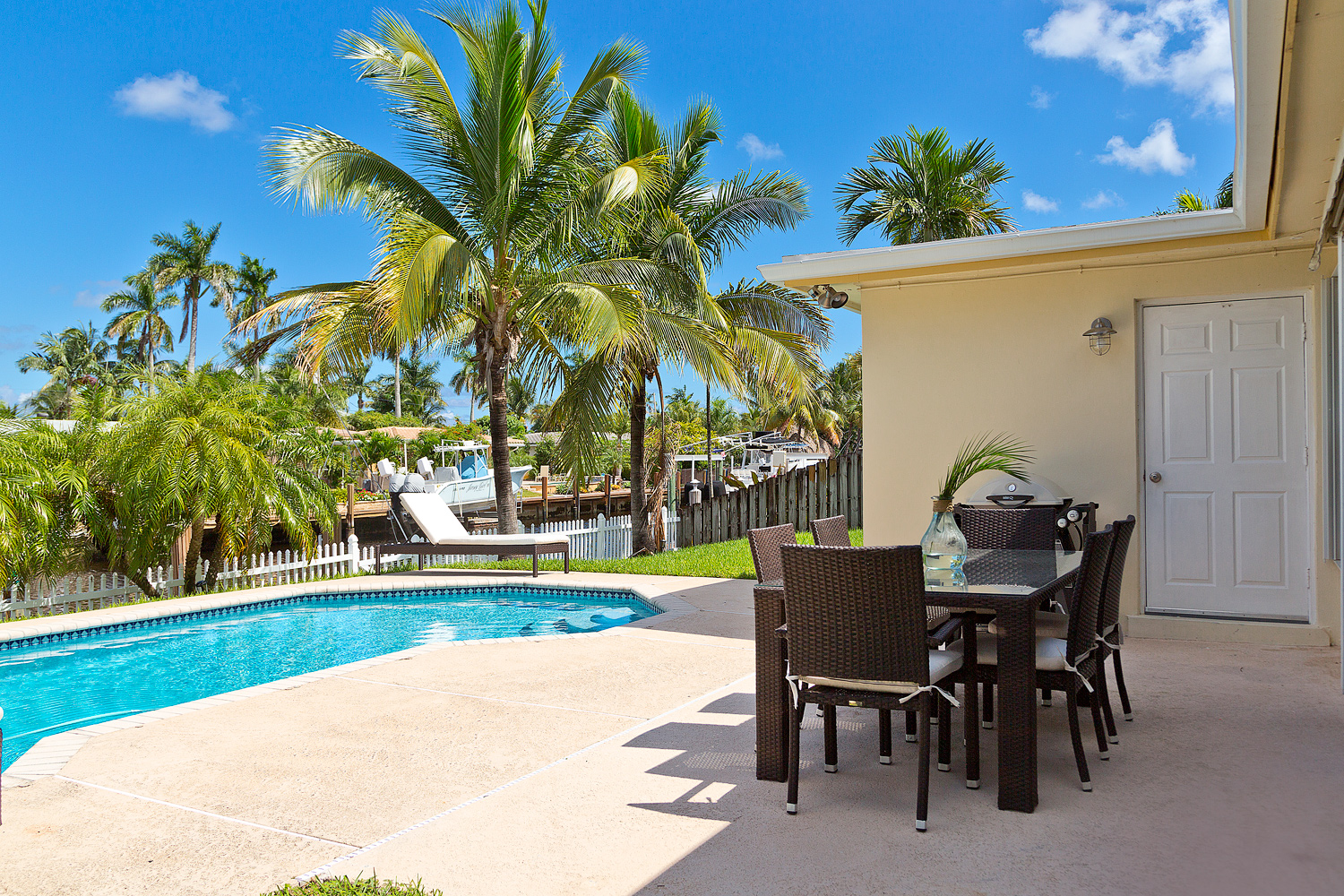 Large outside patio table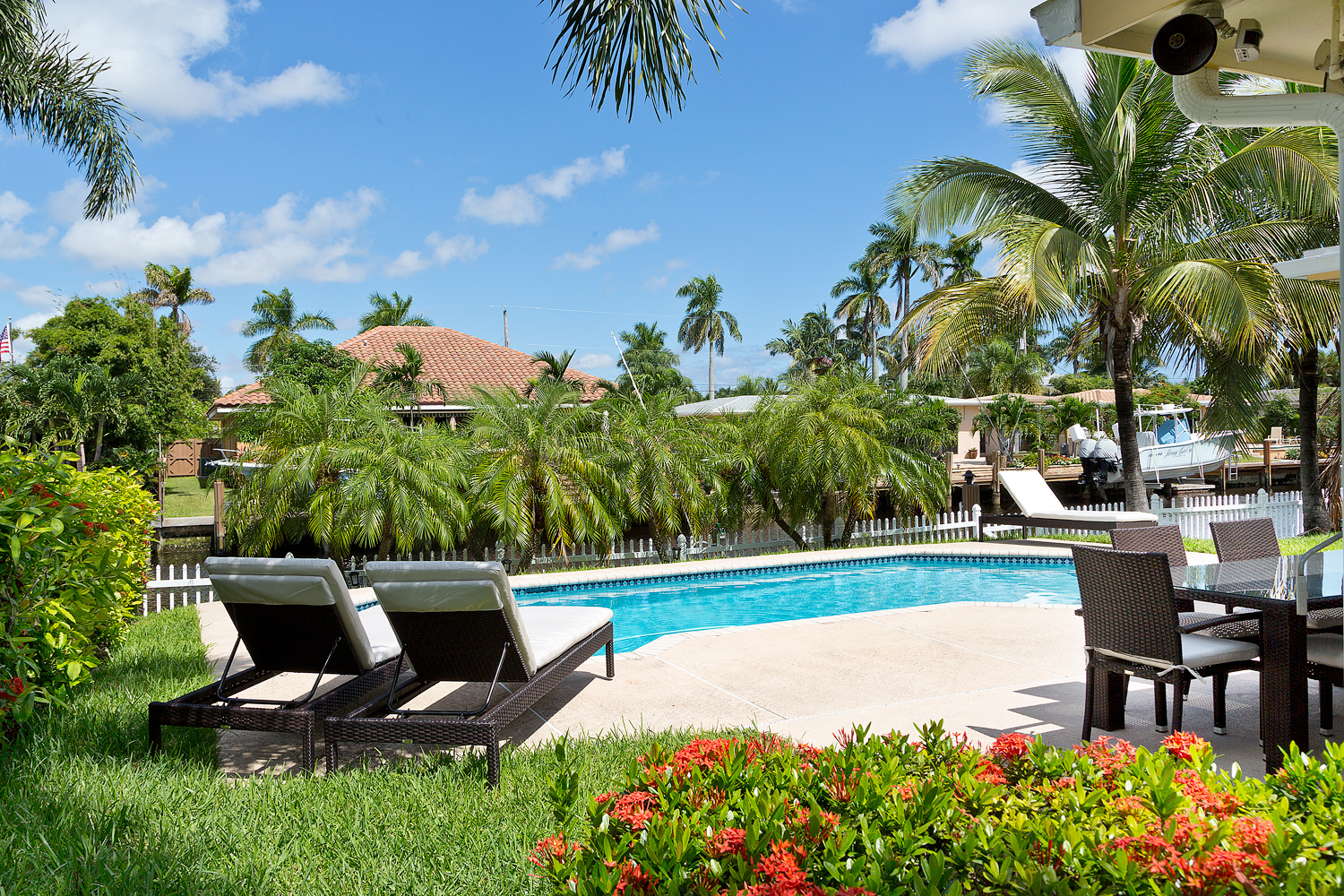 Watch the canal or read a book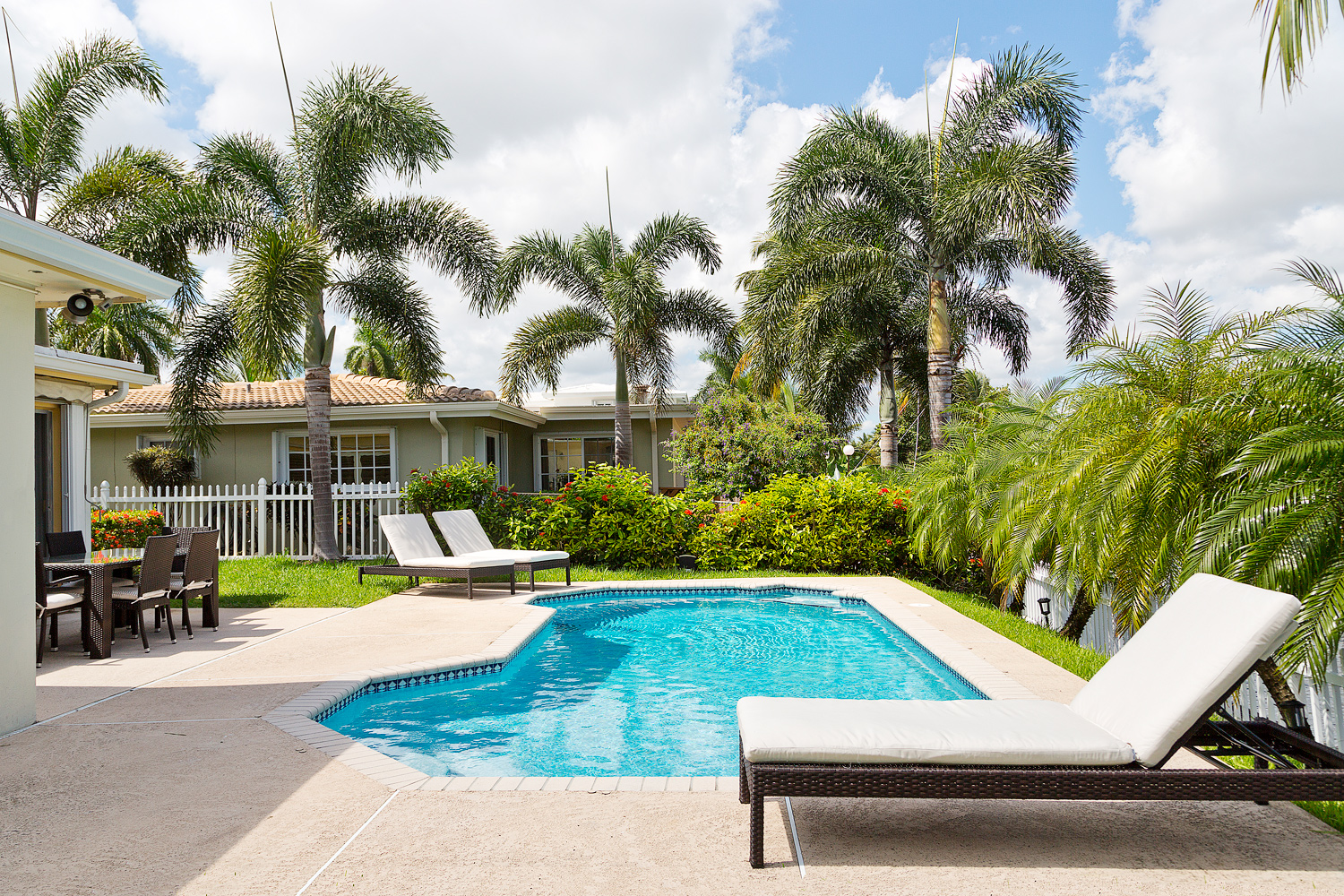 Fall asleep by the pool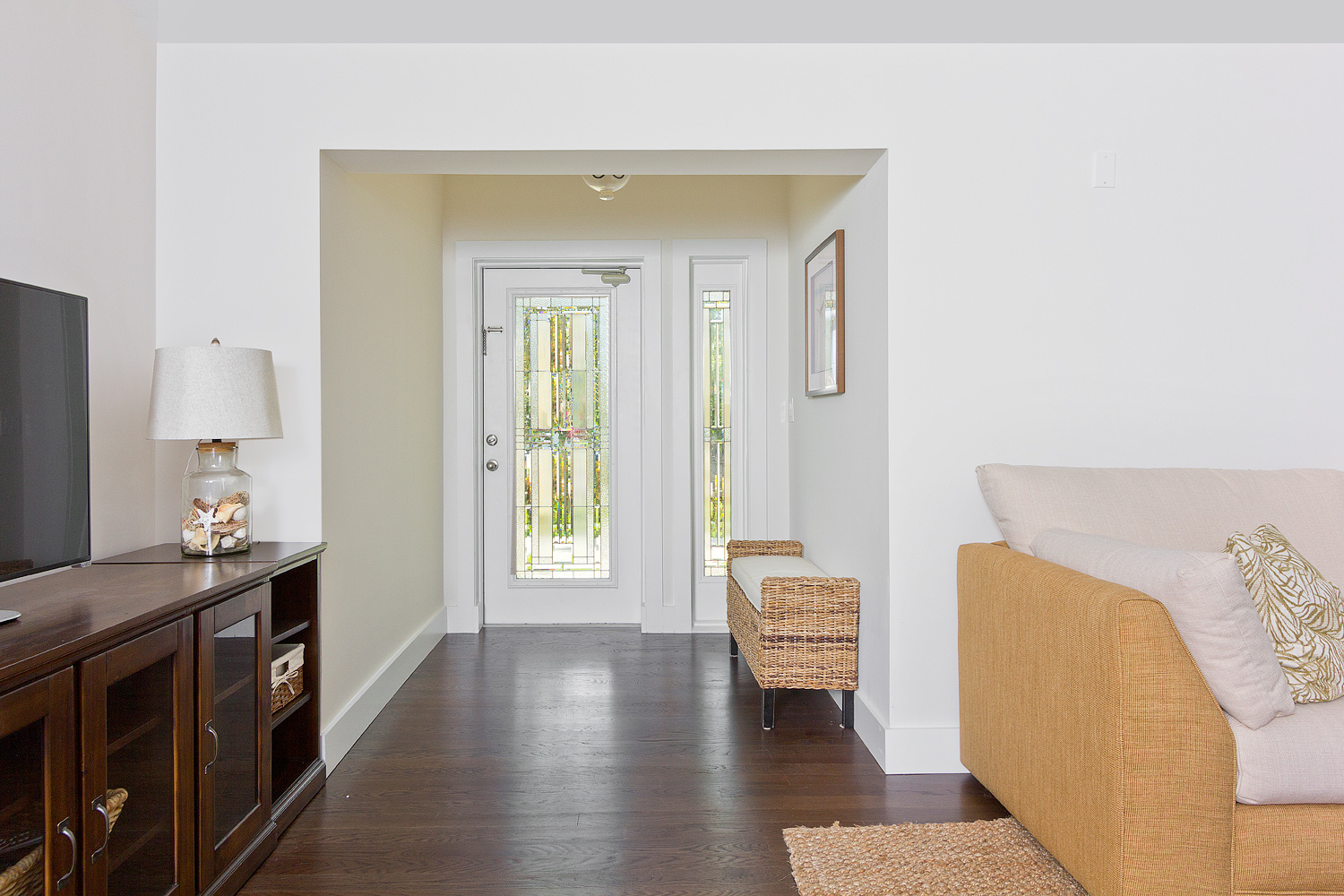 Entrance hall to house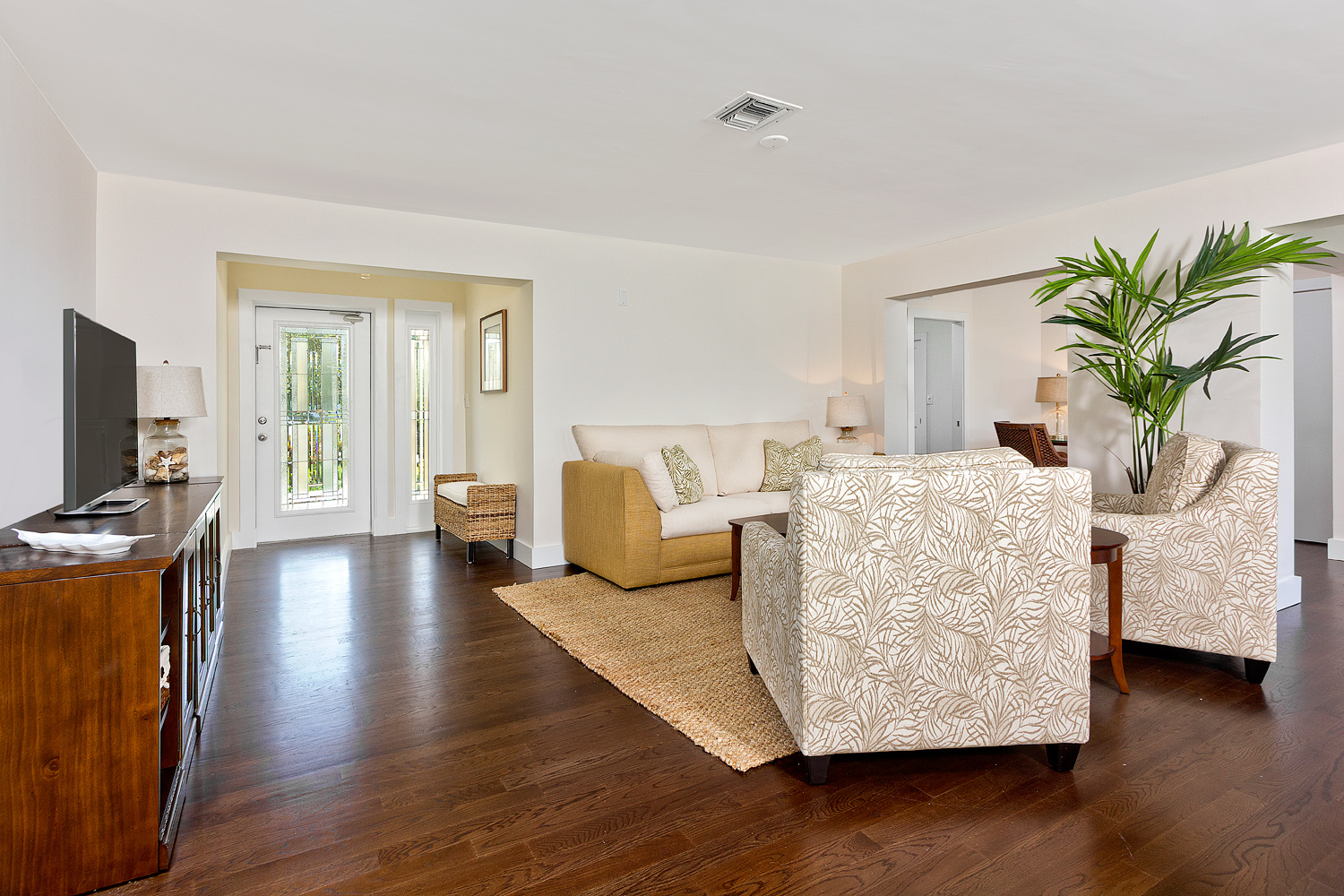 Fully renovated with hardwood floors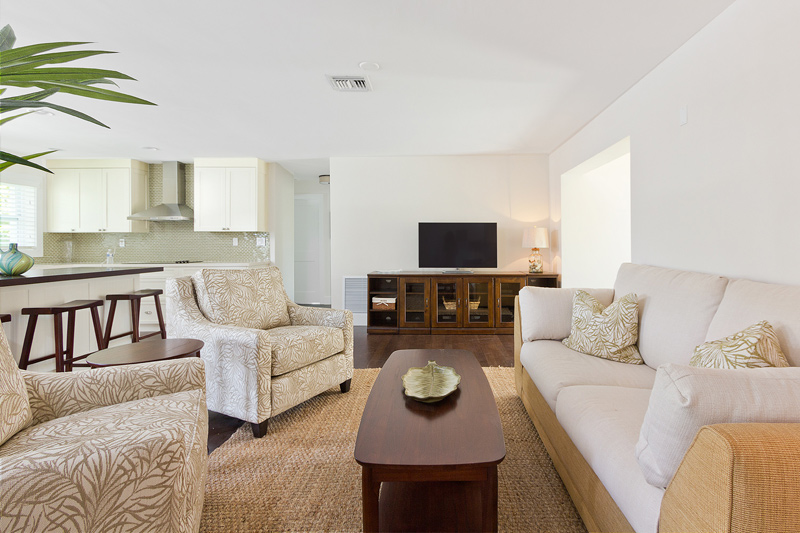 Elegant living room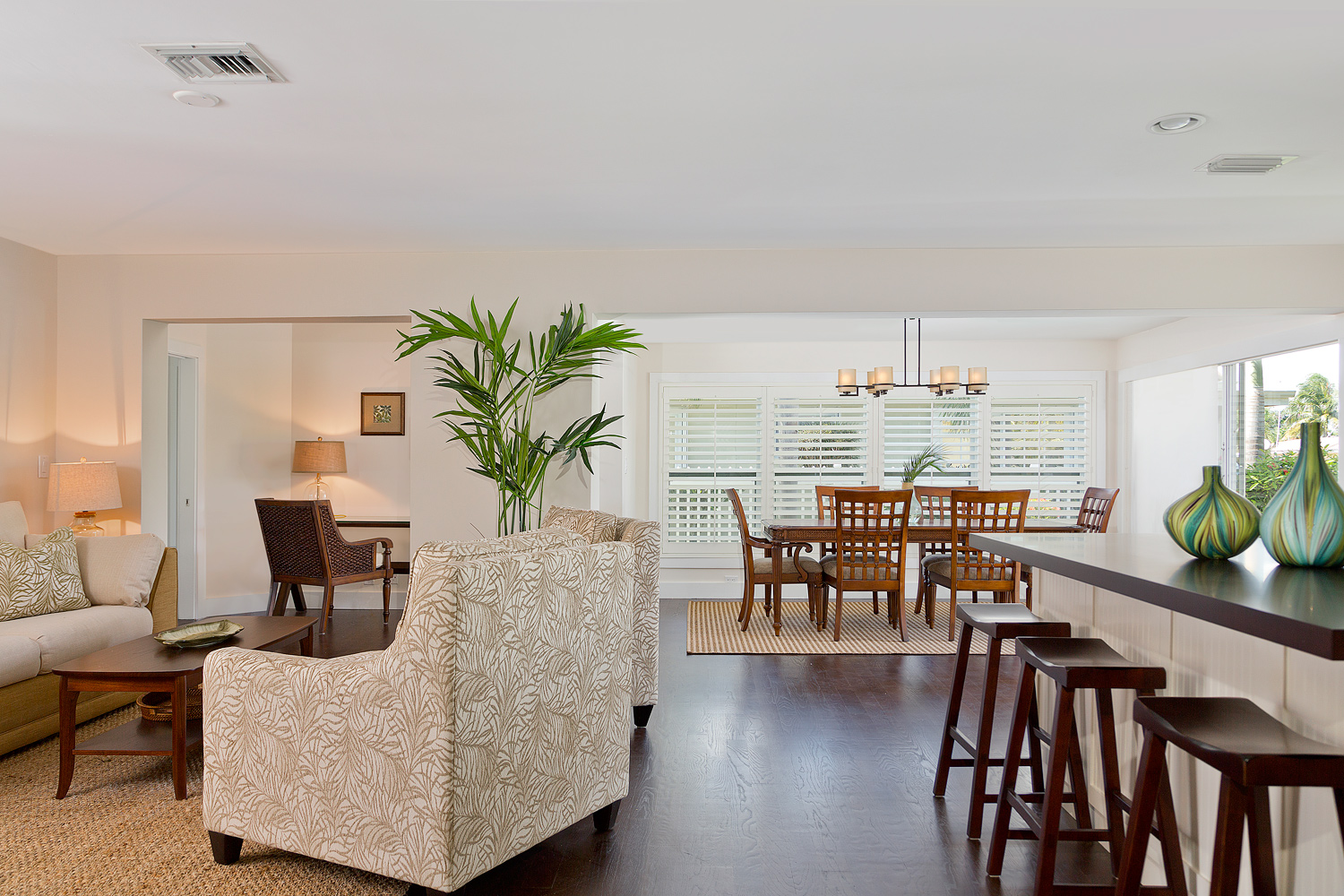 Nice open floorplan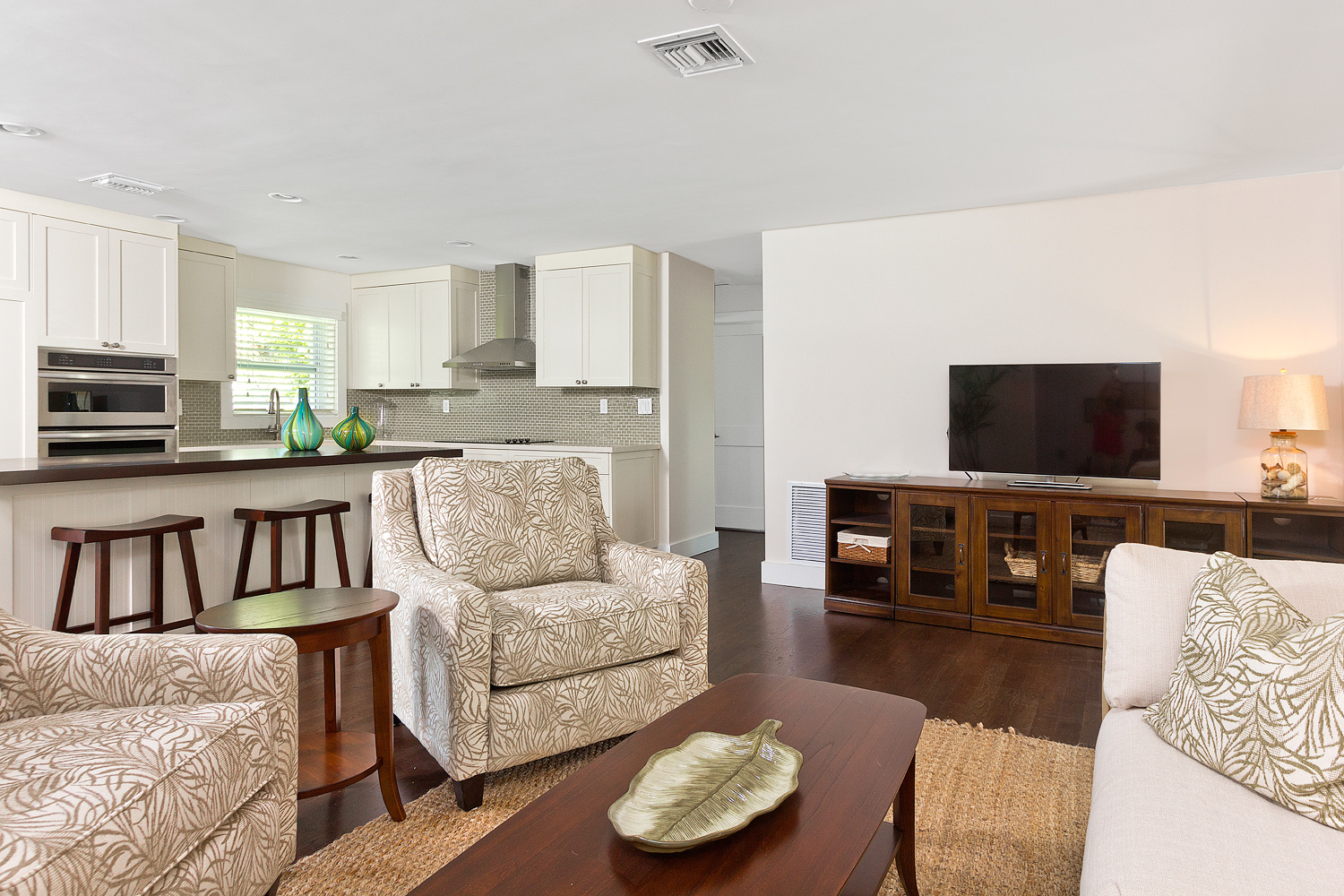 Comfortable sofa chairs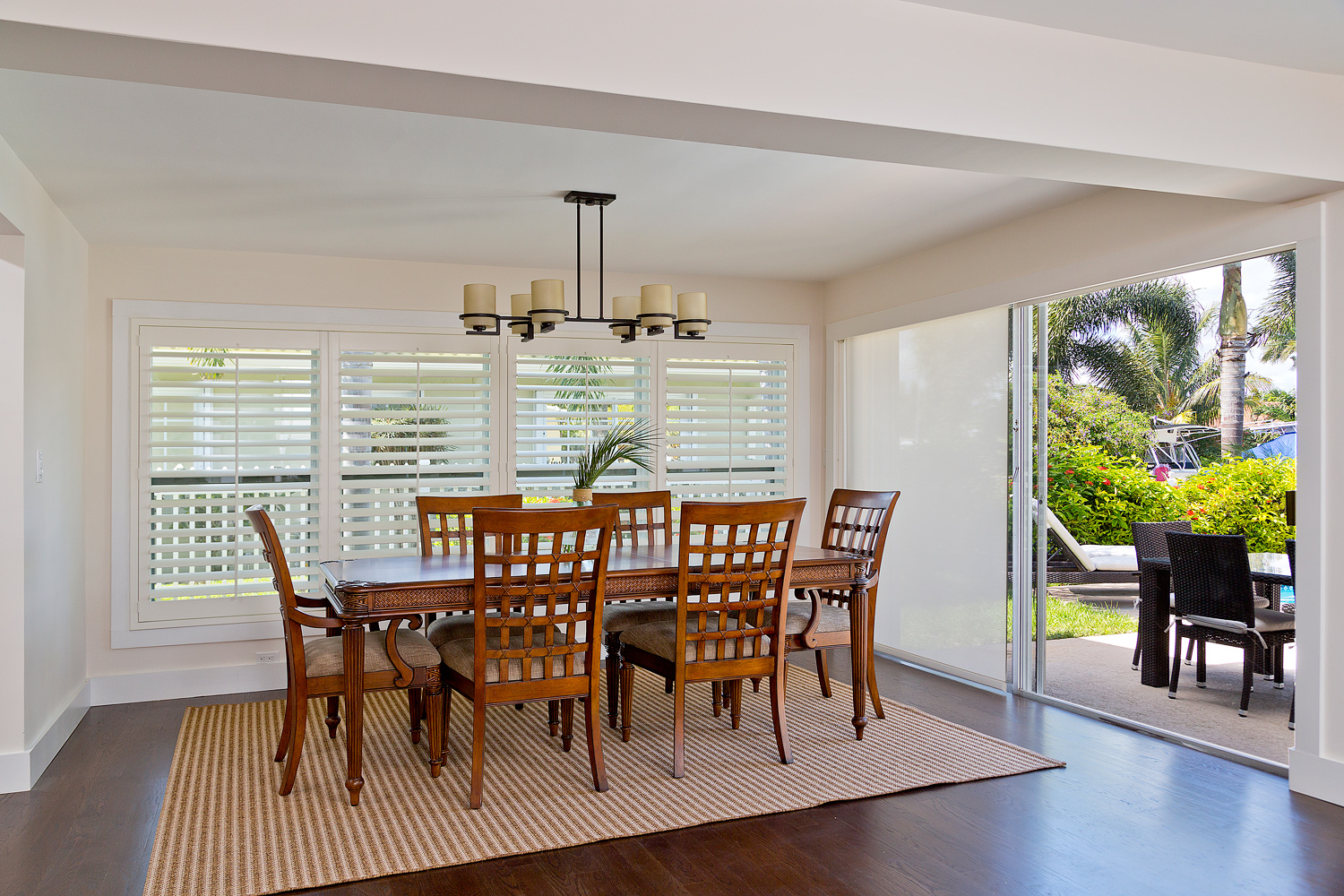 Dining room with acces to the outside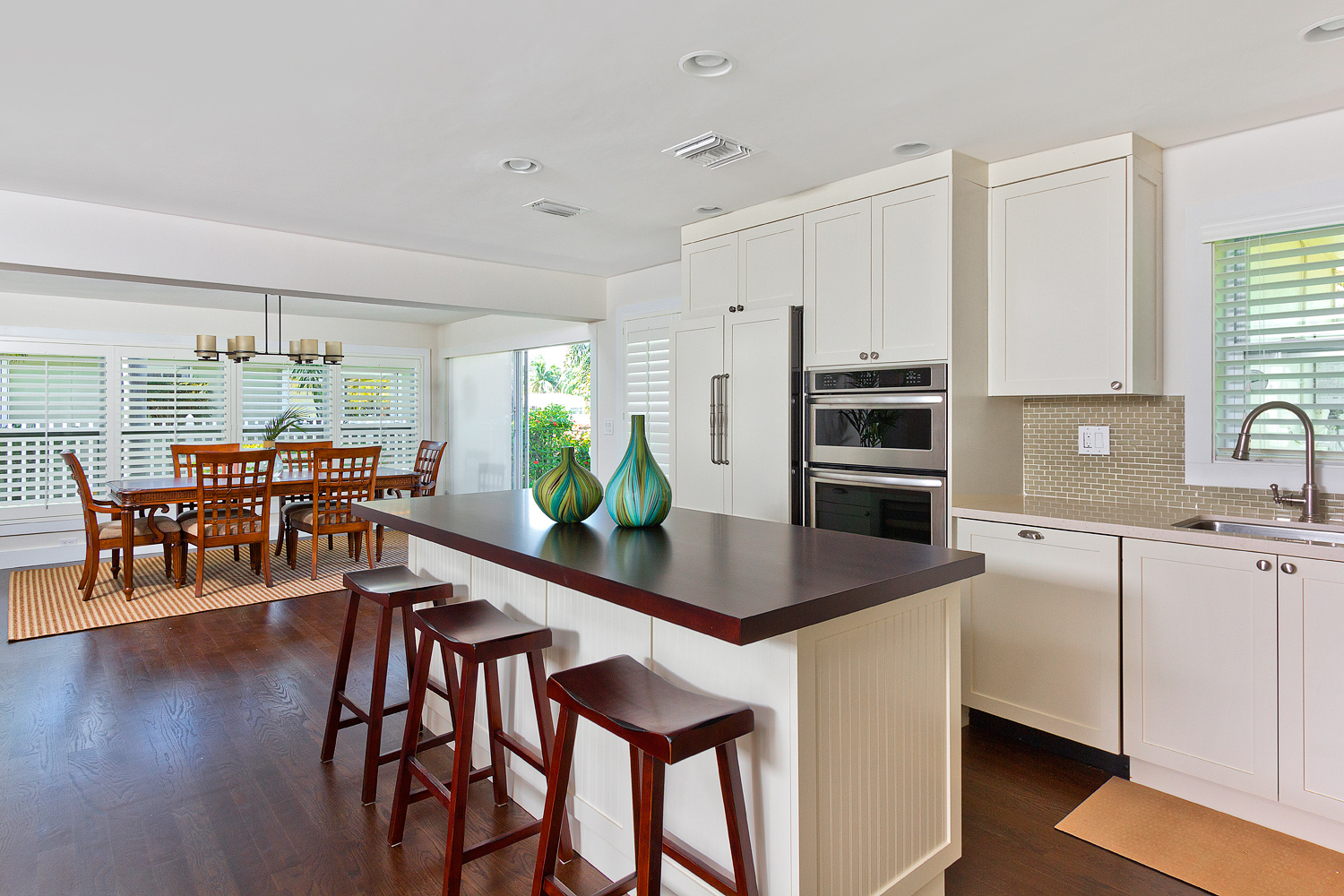 Modern kitchen is great for entertaining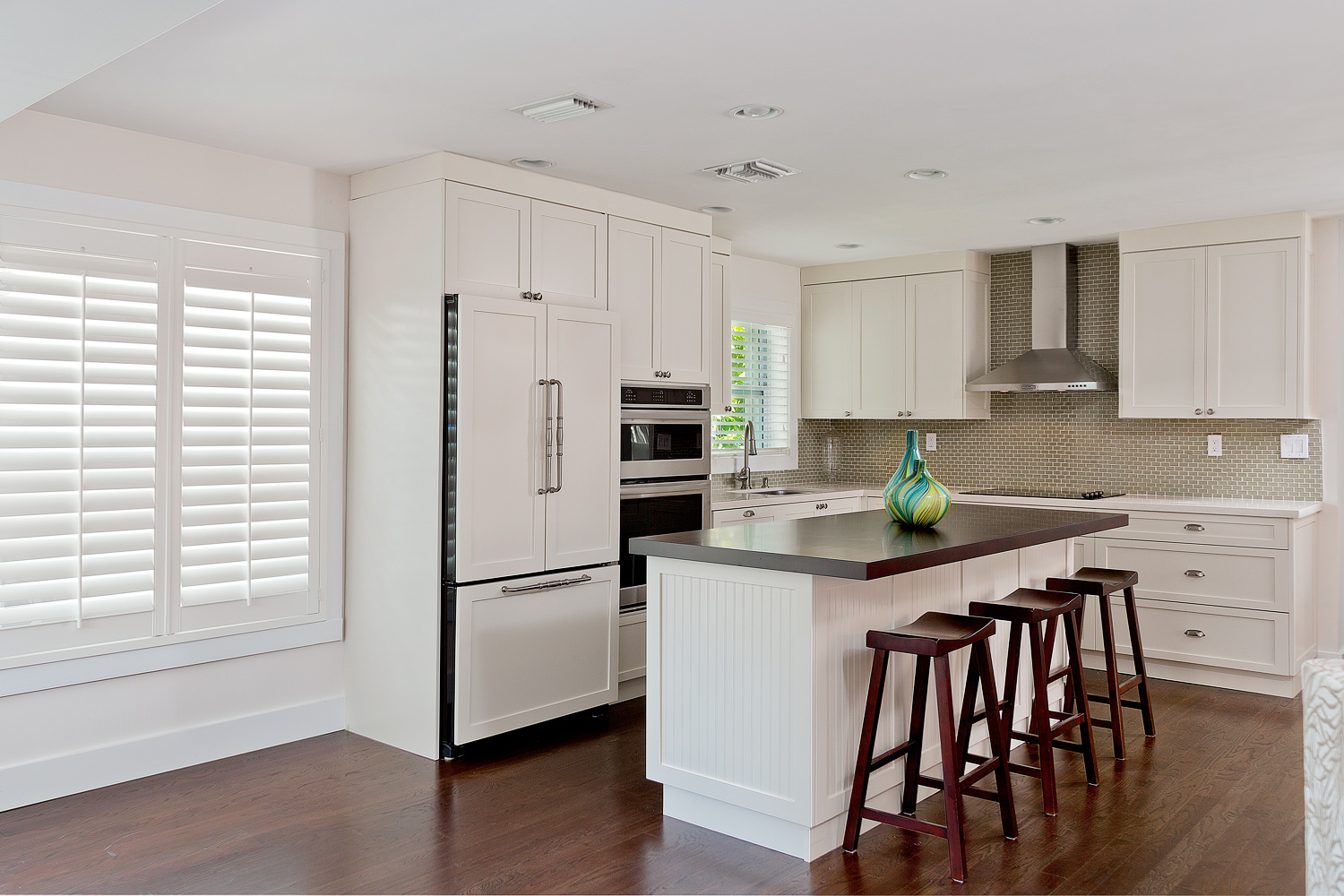 Modern, white and bright kitchen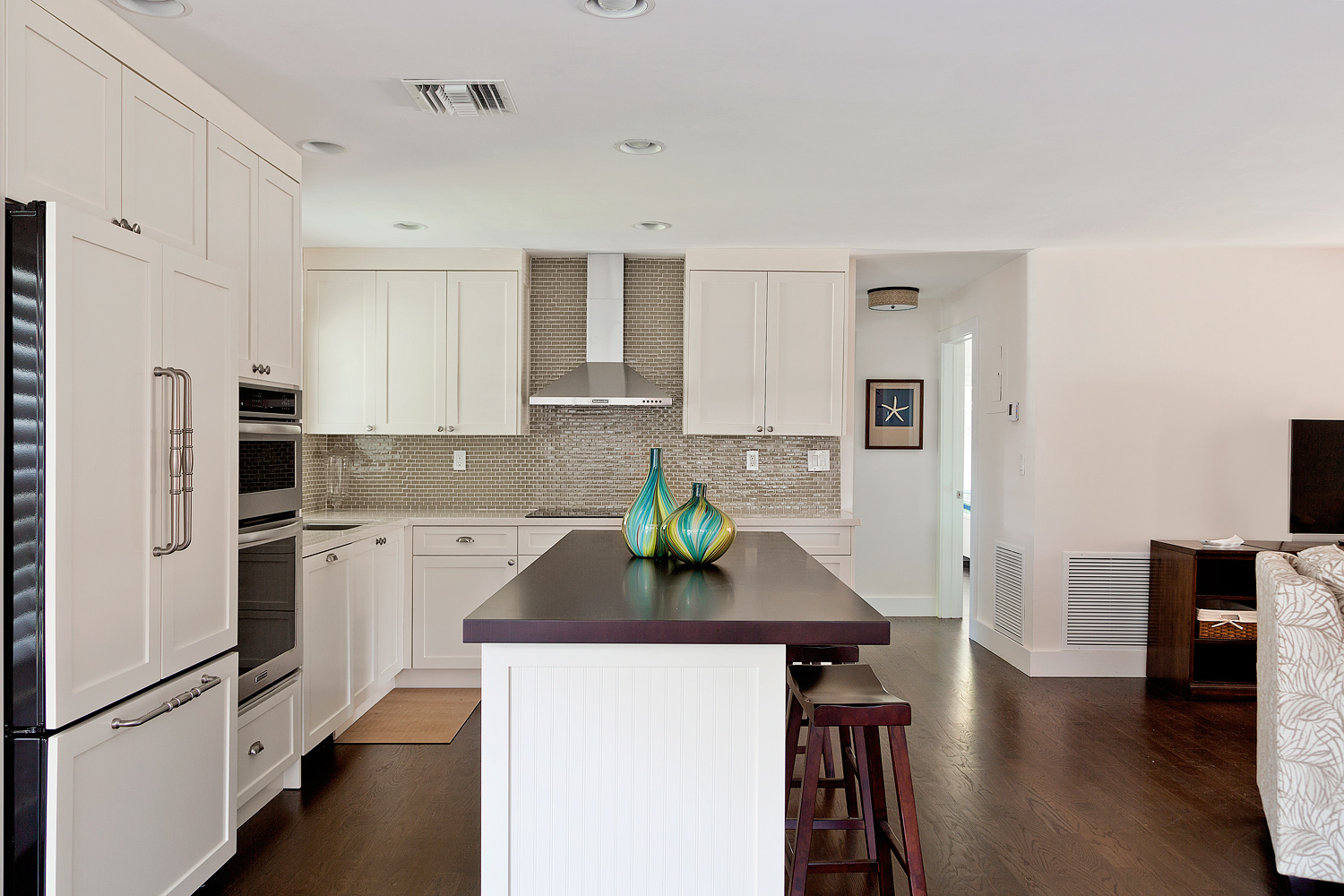 Modern kitchen with mosaic backsplash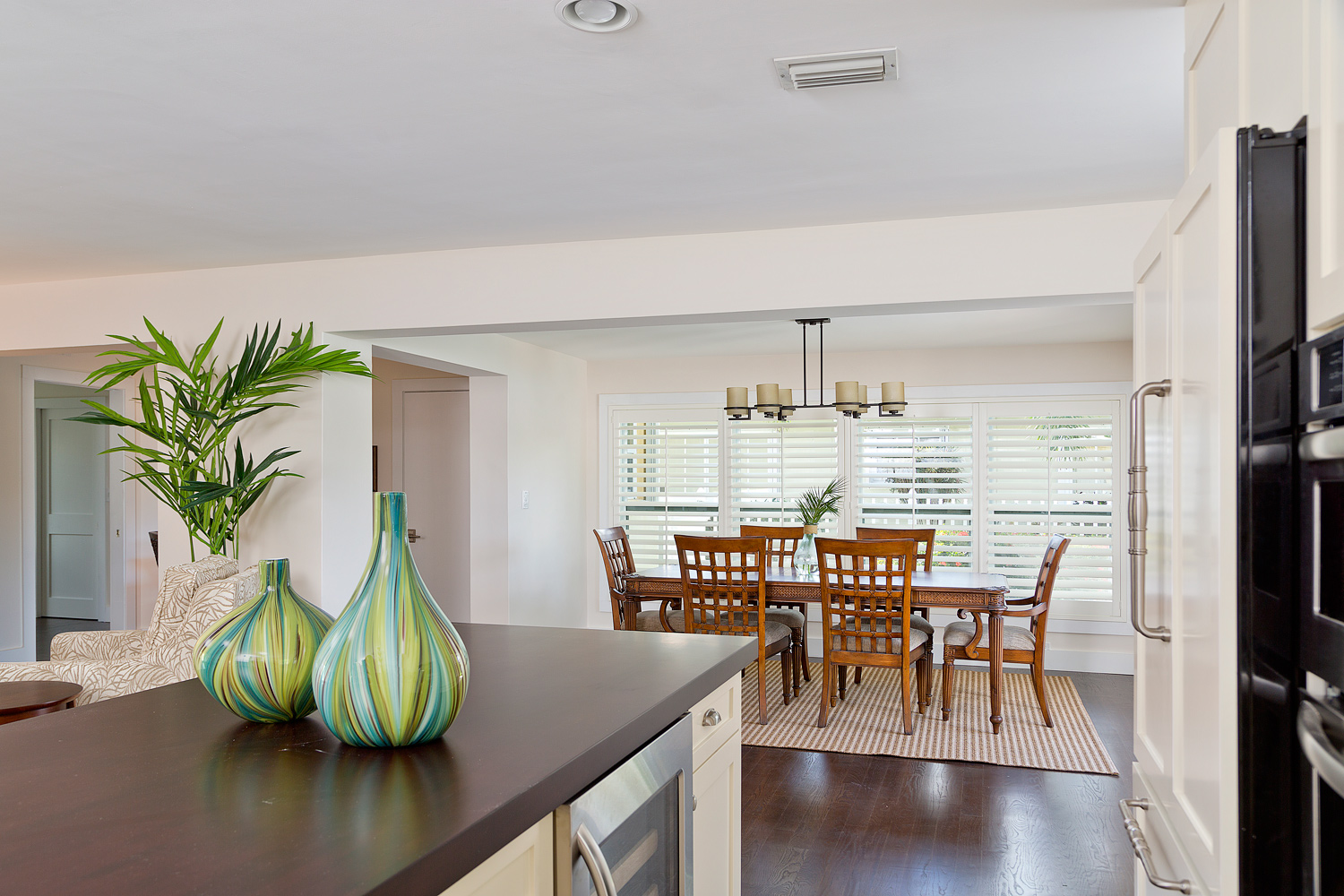 It's all in the details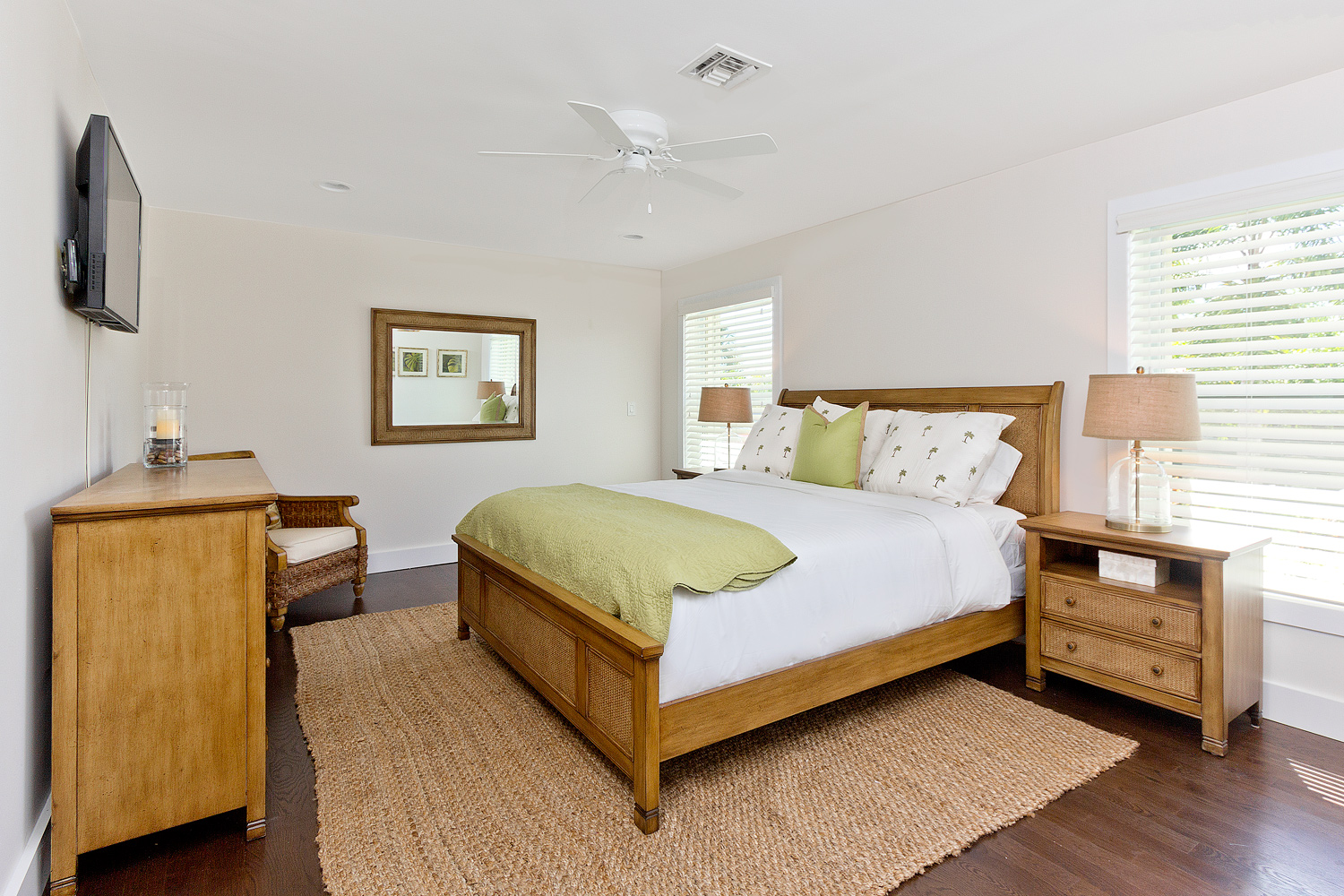 Master bathroom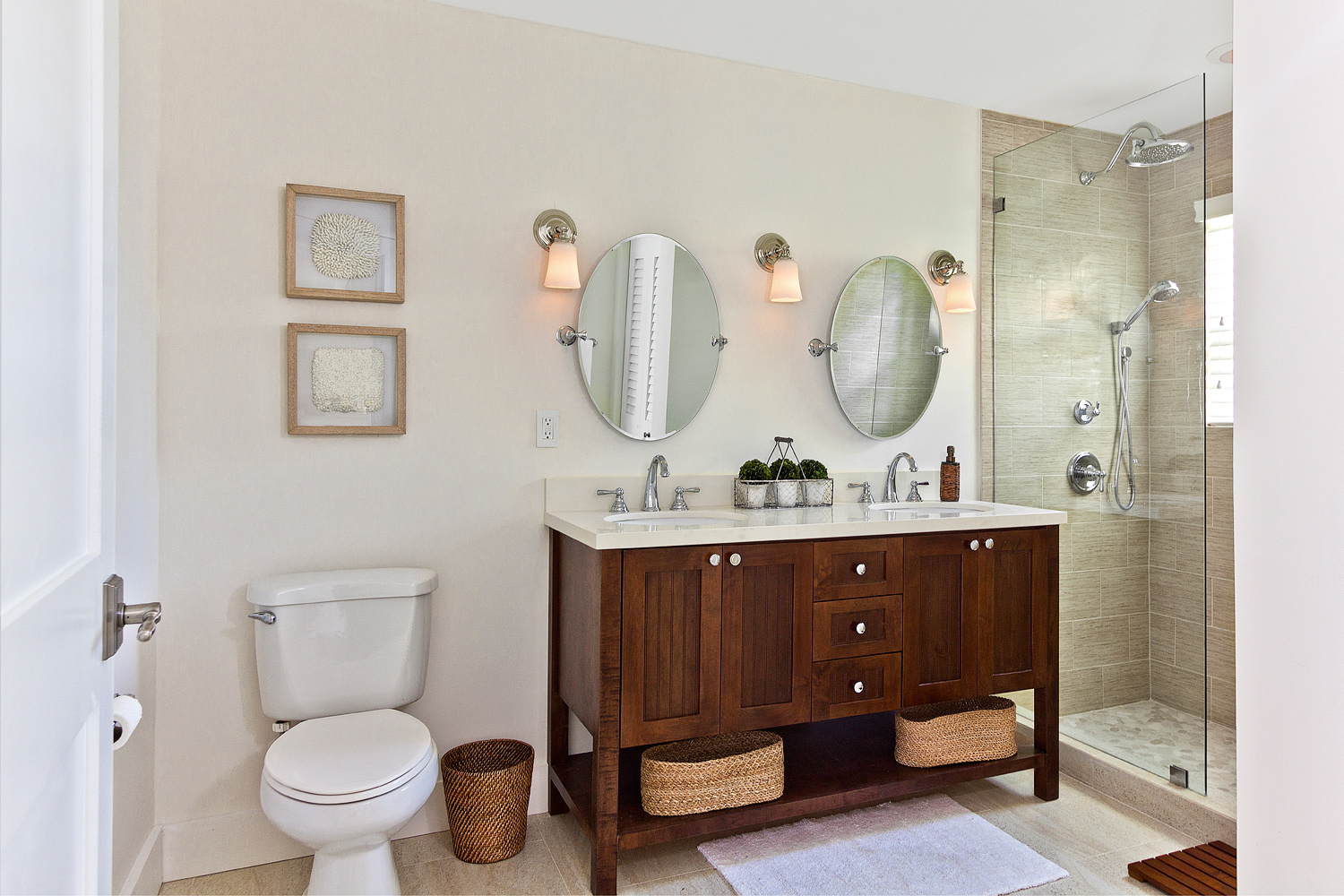 Master bathroom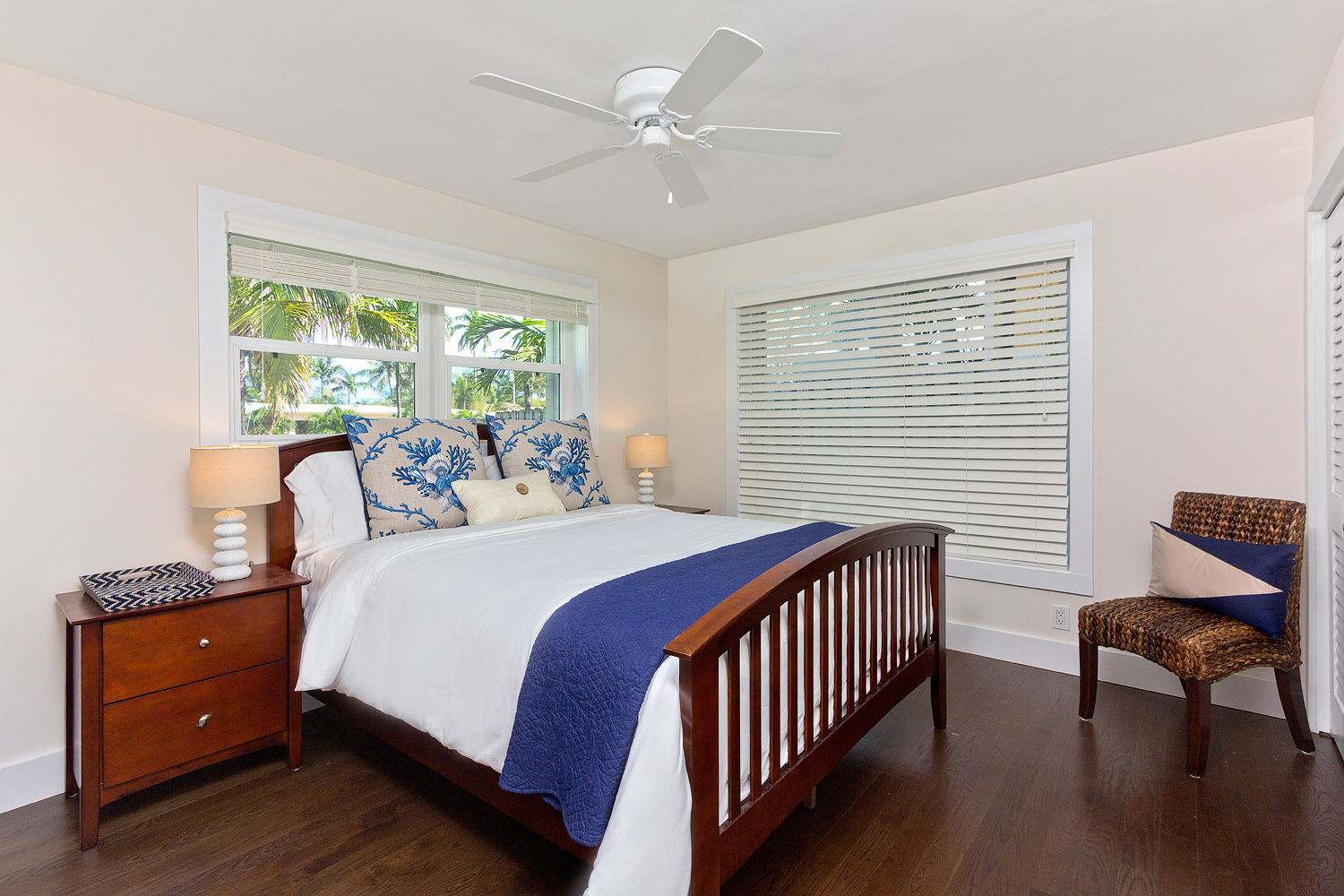 Second bedroom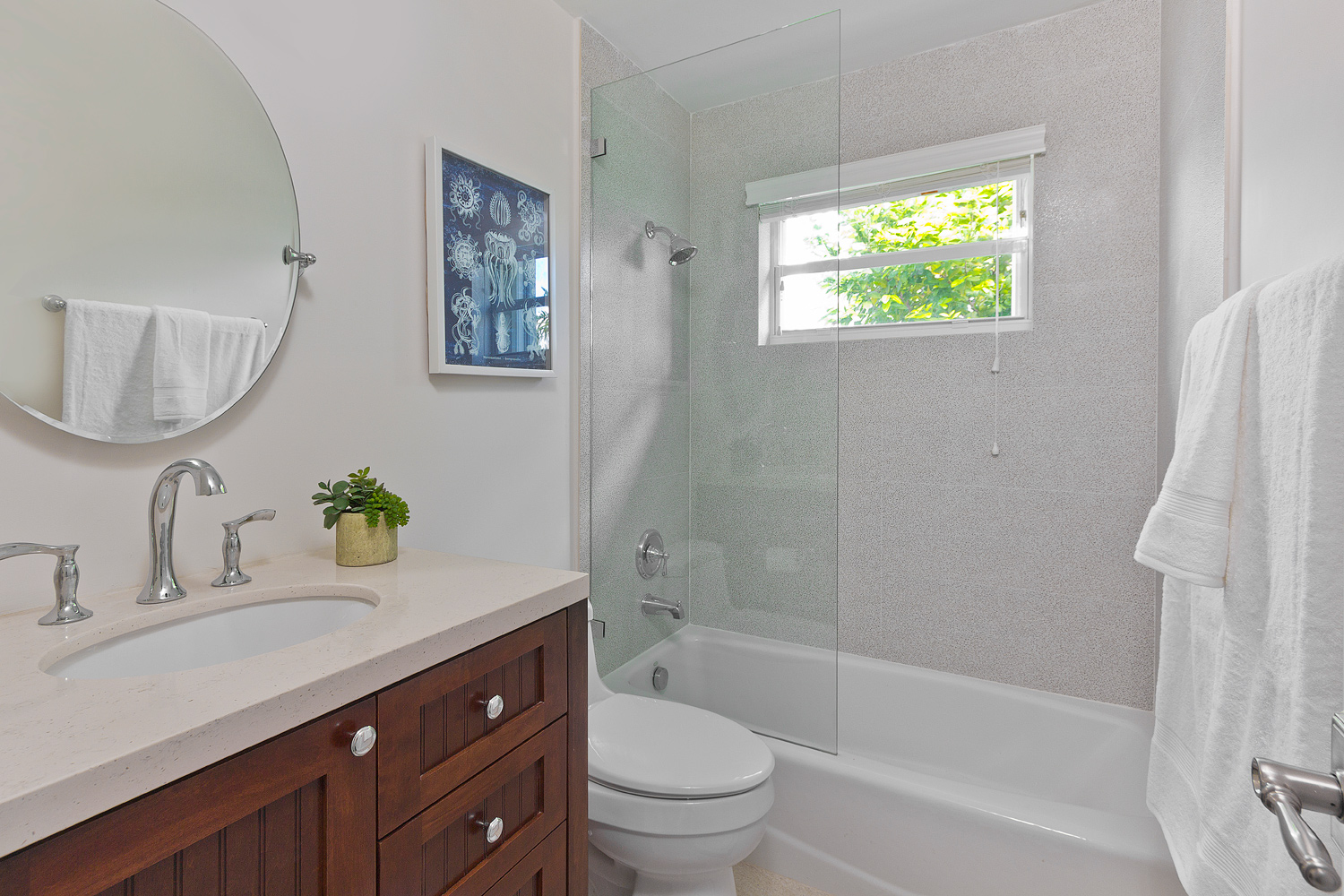 Second full bathroom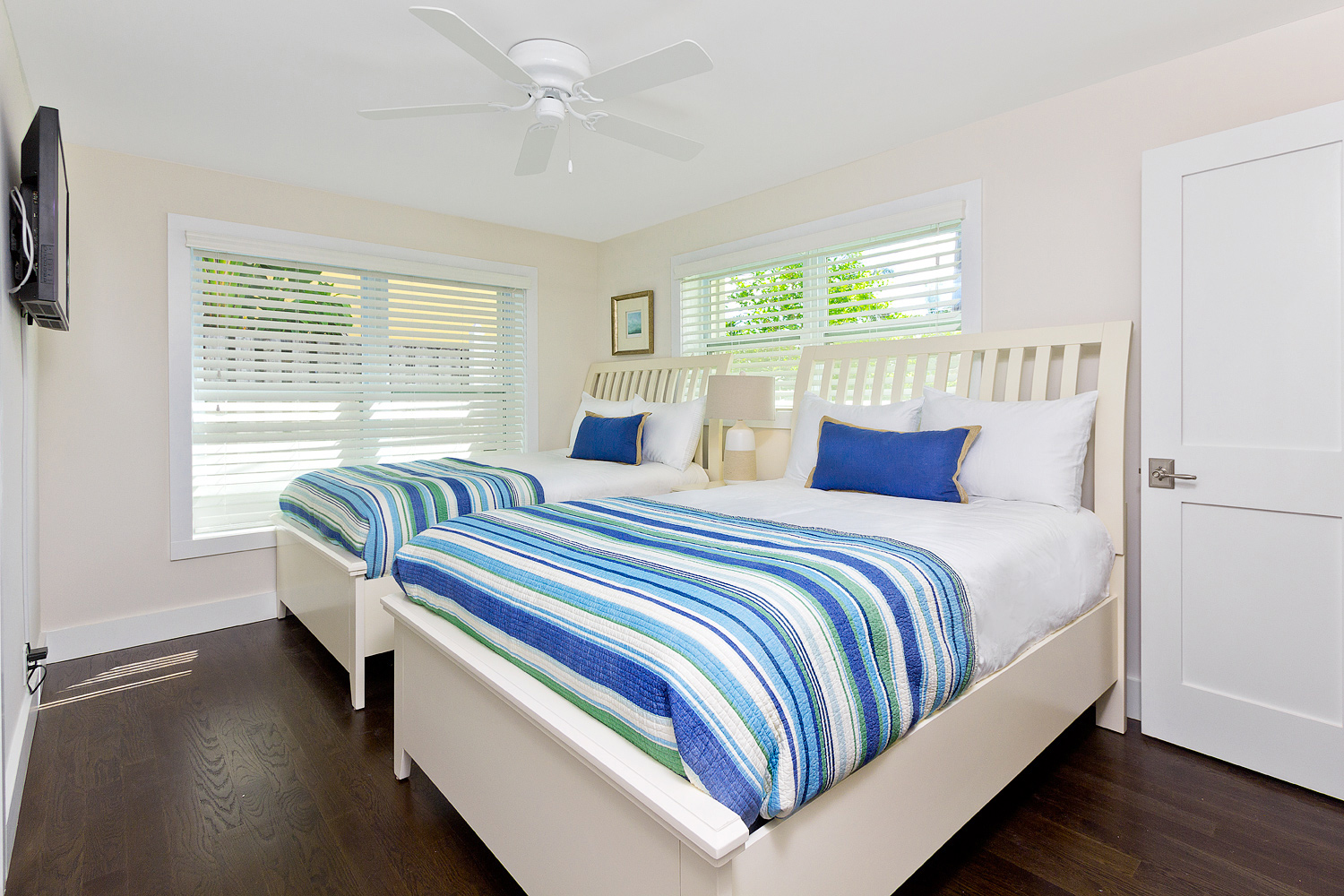 Third bedroom with two twins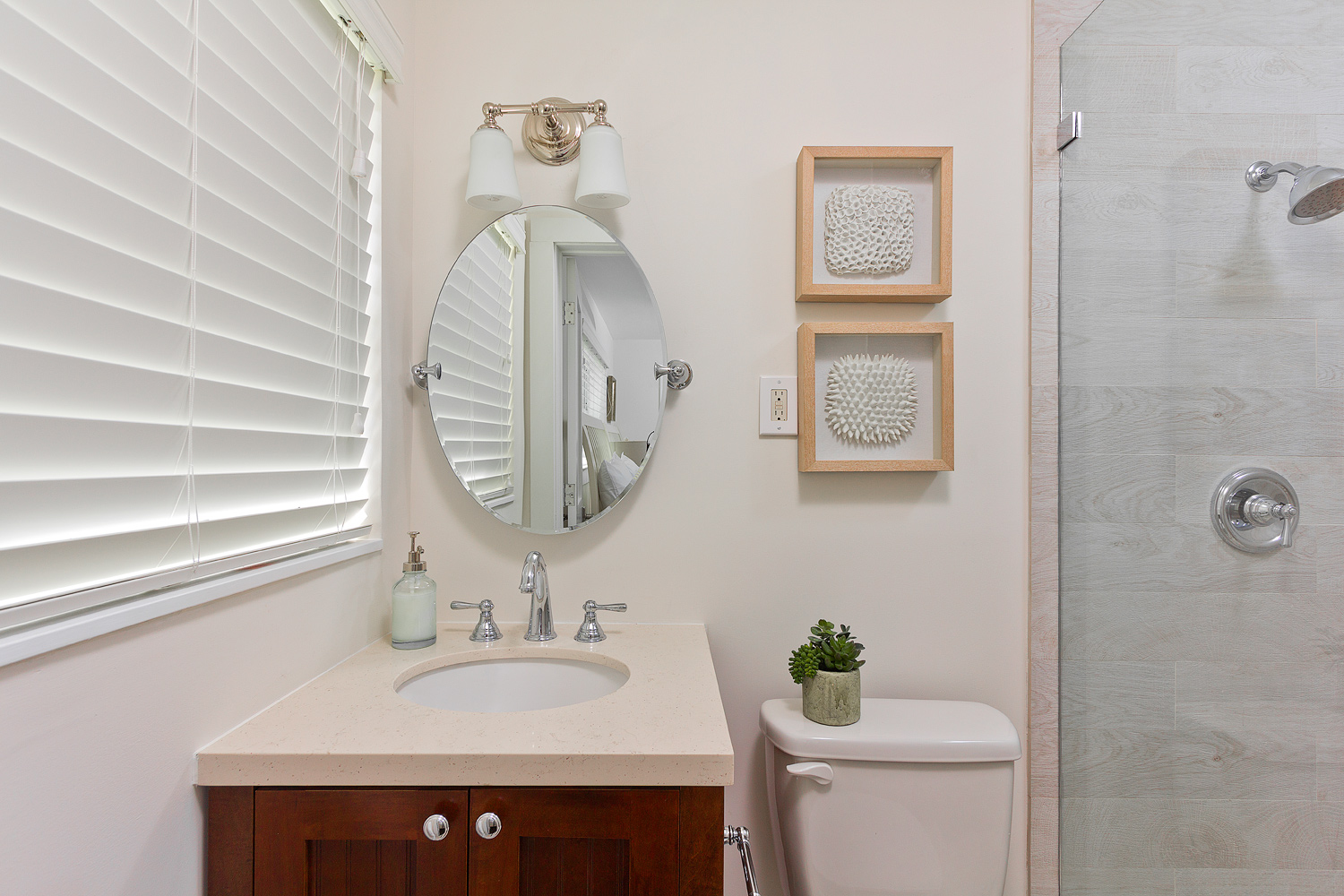 Third full bathroom
Dec 2023
S
M
T
W
T
F
S
1
2
3
4
5
6
7
8
9
10
11
12
13
14
15
16
17
18
19
20
21
22
23
24
25
26
27
28
29
30
31
Jan 2024
S
M
T
W
T
F
S
1
2
3
4
5
6
7
8
9
10
11
12
13
14
15
16
17
18
19
20
21
22
23
24
25
26
27
28
29
30
31
Feb 2024
S
M
T
W
T
F
S
1
2
3
4
5
6
7
8
9
10
11
12
13
14
15
16
17
18
19
20
21
22
23
24
25
26
27
28
29
Mar 2024
S
M
T
W
T
F
S
1
2
3
4
5
6
7
8
9
10
11
12
13
14
15
16
17
18
19
20
21
22
23
24
25
26
27
28
29
30
31
Apr 2024
S
M
T
W
T
F
S
1
2
3
4
5
6
7
8
9
10
11
12
13
14
15
16
17
18
19
20
21
22
23
24
25
26
27
28
29
30
May 2024
S
M
T
W
T
F
S
1
2
3
4
5
6
7
8
9
10
11
12
13
14
15
16
17
18
19
20
21
22
23
24
25
26
27
28
29
30
31
Jun 2024
S
M
T
W
T
F
S
1
2
3
4
5
6
7
8
9
10
11
12
13
14
15
16
17
18
19
20
21
22
23
24
25
26
27
28
29
30
Jul 2024
S
M
T
W
T
F
S
1
2
3
4
5
6
7
8
9
10
11
12
13
14
15
16
17
18
19
20
21
22
23
24
25
26
27
28
29
30
31
Aug 2024
S
M
T
W
T
F
S
1
2
3
4
5
6
7
8
9
10
11
12
13
14
15
16
17
18
19
20
21
22
23
24
25
26
27
28
29
30
31
Sep 2024
S
M
T
W
T
F
S
1
2
3
4
5
6
7
8
9
10
11
12
13
14
15
16
17
18
19
20
21
22
23
24
25
26
27
28
29
30
Oct 2024
S
M
T
W
T
F
S
1
2
3
4
5
6
7
8
9
10
11
12
13
14
15
16
17
18
19
20
21
22
23
24
25
26
27
28
29
30
31
Nov 2024
S
M
T
W
T
F
S
1
2
3
4
5
6
7
8
9
10
11
12
13
14
15
16
17
18
19
20
21
22
23
24
25
26
27
28
29
30
---
Wow. The entire family loved it. We will go back that's for sure. The house was clean, well decorated, well equipped, comfortable, etc. Thanks again to Niklas from HomeAway. Congratulation to the owner. You guys have taste.
---
We had a wonderful and relaxing vacation in Pompano. The house was beautiful and very comfortable for all! It was a quick drive to the beach and we enjoyed doing our runs through the area neighbourhoods. The pool and property were very clean and well maintained. We would definately go back to this house.
---
The house was better then we expected. I would recomend this house to all friends and I love to come back.
---
Home was well kept, spotless, updated with full amenities. Webcoukd not think of anything missing
---
This is our 4th year staying in a Home managed by Superior Florida Rentals. Once agan we had an Amazing time. The home was nice and the Property Management staff was very accomadating. This house was clean and spacious for all 7 of us. The pool and out door area was Great for enjoying the Florida Sunshine and some fishing in the canal. Highly recommend this location for anyone looking for a home to accomodate 8. Great location as well, neighbors were very friendly too!
---
Property is as in photos. The house was clean and everything was in good working order.
We were returning from a 2 week cruise and spent most of the week at the house enjoying the pool and backyard.
---
We are so satisfied with our stay in the house! The house has a lot of space and is beautiful furnished and decorated. Nice and clean! The location is quiet and safe, close to everything you´ll need
---
Our stay at Pompano Palms Paradise was a complete success. Nice house, plenty of space and ideal for families with small children. The garden was nice and protected from the canal with fence. Nice swimming pool and grass lawn. The kids just loved the place!
---
---
Great relaxing vacation with the family! Place was clean and decorated nicely. Beds were very comfortable, pool was awesome. Kids had a great time! Management was helpful and the area was peaceful and quiet but not a boring place.
---
We recently spent 1 week at Pompano Palms Paradise and it really was paradise! It was a roomy, well-equipped home perfect for 4 adults. The online pictures and description are a true reflection of this wonderful property. We contacted the company about a small problem with the pool and they sent someone to the house within 2 hours of our call. I would definitely recommend this property.
---
We absolutely loved this house! Clean, well maintained grounds and spotless interior. The kids (3 and 8) loved the pool and their room equipped with toddler bed and TV. Choosing this place made the trip AND our first AirBnB experience a great one.
---
Very comfortable and quiet place
---
Excelent place to hav a wonderful vacations in family
To clean and comfortable big house. Wonderful view
---
We stayed for the Fort Lauderdale Boat Show. The house was very clean and well appointed. It has a very comfortable feel. The patio and pool were a great place to relax after a long day. A great property to stay!
---
A great house. Very clean, well equipped and obviously looked after. Quiet and friendly neighbourhood. Management team were friendly and helpful. Pool was nice and warm too. We're looking forward to returning in 2019.
---
Most accommodating VRBO for families with little kids
We were pleasantly surprised how accommodating this place is for kids! Our kids had toys to play with in the house as well as in the pool, pictures don't show but there is a toddler bed as well as a baby bed in the master bedroom, which was the most pleasant surprise for us as we were able to all 4 (us and our babies) sleep in one room. As a family of clean freaks i was nervous the cleanliness of the house wouldn't meet our expectations, however it EXCEEDED our expectations! This home is super clean, we loved the layout of the house, simple yet tasteful decor, huge kitchen, pool was incredible and also very clean! We loved the area and how quiet it is, pool in real life is much bigger than looks on photos. We saw iguanas on the dock they even laid eggs there, our kids loved checking up on the eggs. Our children had a BLAST, were all able to truly relax and have the most wonderful time here with our family!
---
Beautiful vacation house with good location
Rente the house for 3 weeks in July 2019.
Very satisfied with both the house and iRenta *** always.
I have rented houses from them the last 11 years and it's always as promised.
This house have everything you need and are close to everything.
What you get is exactly what you see in the photos.
Nice and friendly neighborhood with nice people.
Would love to rent it again.
---
We liked the home and pool. However we did not care for the location. The coronavirus put an end to taking advantage of exploring beaches and restaurants.

---
The house was very comfortable. There were a few minor repairs needed to the place, but overall the view from the backyard is just beautiful. The pool, overlooking the canal and at night across the canal the houses with lights just made for a serene environment. There were instruction sheets and emails that made everything easy to figure out. There were plenty of cooking utensils and pots and pans and the place was very clean. Everything was very organized, which helped make our stay even better.
---
This house has a lovely patio and pool and overlooks a canal. It's quite peaceful! The three bedrooms in the home were perfect for our family of 5. The kitchen was well equipped and felt newly renovated. The house was well equipped for toddlers.

The house was clean and there was crisp duvets on all the beds. The property manager was responsive when we had any questions.

Overall, the house could use a fresh coat of paint, the front door handle was temperamental and the screen to the patio could use replacing. But, these items did not in any way detract from our visit. Simply normal rental home wear and tear. Our impressions are that Pompano is an older area and this house did a nice job of feeling updated and refreshed.
---
Clean home with an amazing back yard!
The home was lovely in a quiet neighborhood. The first two days we barely left the house we were having so much fun in the canal and in the pool. The neighbors were so friendly too! Perfect for our family. Our boys enjoyed getting coconuts from the trees in the backyard and fishing in the canal. Everything was kept up very well, including the pool. Fred was very accommodating when we needed something or had questions. My only complaint was that there were supposed to be bicycles there and we didn't get them until 2 days before we left, but once they were delivered we had so much fun riding through the neighborhood in the evening once they got there. Other than that, it was an absolutely wonderful stay and we would definitely stay again if we visit Pompano Beach.
---
Nice stay. Highly recommend it. Need some improvements though.
We really liked the house, it was completely as in the description and on the seen pictures. House was well equiped with everything you need. AC worked perfect, pool was heated, linens, towels perfect as well. Bed are insanely comfortable! :-)

There were some parts which would need to be looked better after:

patio door: only secured by a stick, you need to crawl on the floor to get it out and back in if you want to secure or unsucure the door. this shouldn't a big deal to do propperly.

Table and chair on a carpet: nearly all items shortly before breaking, all wobbling.

Patio and pool furniture: nearly all broken/rattan tattered.

Cleanlyness: could have been better, we had used paper towels behind the toilett, crusty food stains on the isle countertop, earphones in the bed but in general absolutley fine.

But we would definitely come back and would recommend this rental to our friends and family!
---
The rental process was smooth and easy. I had no issues and all the documentation and setting up the stay. The house was AMAZING. They had everything we needed for our kids, even for the pool.
---
This is a wonderful holiday home , big and beautiful . In a very
We really liked the house, big and beautiful. The pool is absolutely fabulous. The house is in a very good quiet location, everything is available and restaurants and the beach. We are very pleased with the trip. The owner is always available and answers calls at any time. The house is very clean, the house has everything you need for living.
---
I definitely recommend this place to anyone ! The house is clean, beautiful, and has everything you need. It is close to drive to beaches, grocery stores, and restaurants.
It is a very quiet neighborhood, and so relaxing while lounging by the pool.
You will not be disappointed at all !!!
---
Nice clean house, all you need is there. Good place to stay!
---
Cette propriété est absolument parfaite. Nous y avons passé un merveilleux séjour. La maison est confortable, bien équipée et impeccable. Les gestionnaires répondent immédiatement à nos questions et sont très attentifs à nos besoins. Je recommande sans hésiter.
---
This rental was everything they said it would be and more. The backyard was perfect. Everything you need is there for you including: towels, beach towels, linens, dish soap, laundry detergent, dishwasher soap, 2 lifejackets to enjoy the kayaks, beach toys, beach chairs and beach cooler. The layout of the house was perfect as well and very spacious. It is nice to have the bedrooms on different ends of the bungalow. The TV's are a little out of date, but it is too nice of a backyard to watch a lot of TV! I would plan on bringing or buying some toilet paper as there was not a lot there. Bring some cards and games as well.
---
1683 Kvadratfod
156 Kvadratmeter
3 Soveværelser
3 Badeværelser
Sengepladser 7
---
Babyvugge
Queensize seng
Brusebad
Toilet
Badekar
---
---
---
DVD–afspiller
Satellit/kabel
Tv
---
Tørretumbler
Garage
Opvarmning
Internet
Strygejern og -bræt
Sengetøj
Stue
Parkering
Telefon
Håndklæder
Vaskemaskine
---
Kaffemaskine
Køkkenservice
Opvaskemaskine
Køkken
Mikrobølgeovn
Ovn
Køkkenredskaber
Køleskab
Ovn
Brødrister
---
---
Udsigt over vandet
Havnefront
---
Cykler
Kajak / Kano
Plæne/have
Udendørsgrill
---
Børnevenlig
Kun ikke-rygere
Kæledyr ikke tilladt
Tilgængelighed for kørestol
---
Away From It All
Budget
Family